The Chancery of the Royal Thai Embassy in Phnom Penh
----------------------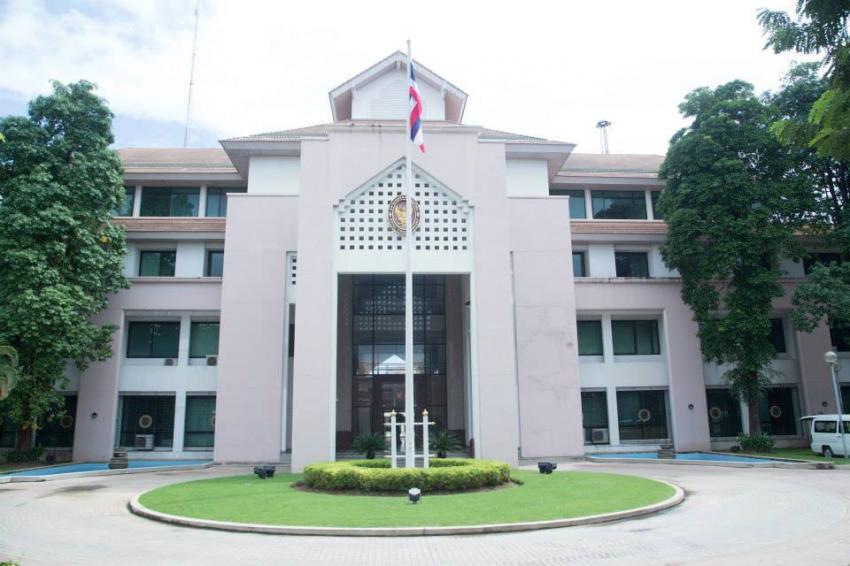 The present chancellery of the Royal Thai Embassy in Phnom Penh stands as the first office building owned by the Royal Thai Government after the establishment of diplomatic relations between the two Kingdoms in 1950. In 1991, the Cabinet of the Royal Government of Thailand approved a plan to build a chancellery and a residence of the Thai Ambassador to Cambodia in Phnom Penh. A year later, the site of the Embassy was designated on the Norodom Boulevard after the Royal Thai Government acquired two adjacent plots of land totaling about 2 hectares (or approximately 4.5 acres), one of which was outright purchased from private owners through the Ministry of Foreign Affairs and International Cooperation of Cambodia, while the other was reciprocated by the Royal Government of Cambodia in exchange for the premises of the Royal Cambodian Embassy in Bangkok.
The year 1998 marked another chapter in the history of the Royal Thai Embassy in Phnom Penh, as the construction of buildings in the Embassy's compound began. A year earlier, the Ministry of Foreign Affairs of Thailand had selected the design of the Embassy's buildings by a Thai architectural firm, Nond-Trungjai Architects and Planners, as a winner and subsequently commissioned another Thai firm, Nopawong Construction, to oversee building construction, interior decoration, facility system setup and landscape gardening. On the budget of about 7.5 $US million, all these works were finished in May 2000 when all the Embassy's officials and local staff have moved in to work at the new chancellery of the Royal Thai Embassy.
Being the office of every Thai public agency in Cambodia, e.g. the Ministry of Foreign Affairs, the Ministry of Commerce, the Royal Thai Army, etc., the chancellery of the Royal Thai Embassy is intended to bring all these officials to work under one roof. The underlying idea is not only to reduce the cost of operation through shared facilities but also to encourage better coordination and cooperation through spatial proximity. More satisfactorily, all these ideals and functions are being pursued in the chancellery, of which unique design takes Thai architectural form as an inspiration while never falling short of serving all functional prerequisites. On the vast compound of the Royal Thai Embassy, therefore, the chancellery stands tall to testify not only to its tasks of promotion and enhancement of cooperation and relationship between the two kingdoms but also to its mission and goodwill to carry to the fullest the existing cordial relations as well as neighbourly traditional ties with the Government of Cambodia for the common benefits of the two nations and the two peoples.
An Opening Remark Upon the Inauguration Ceremony of the Chancellery of the Royal Thai Embassy in Phnom Penh
16 May 2001